What includes
Is it indicated for me?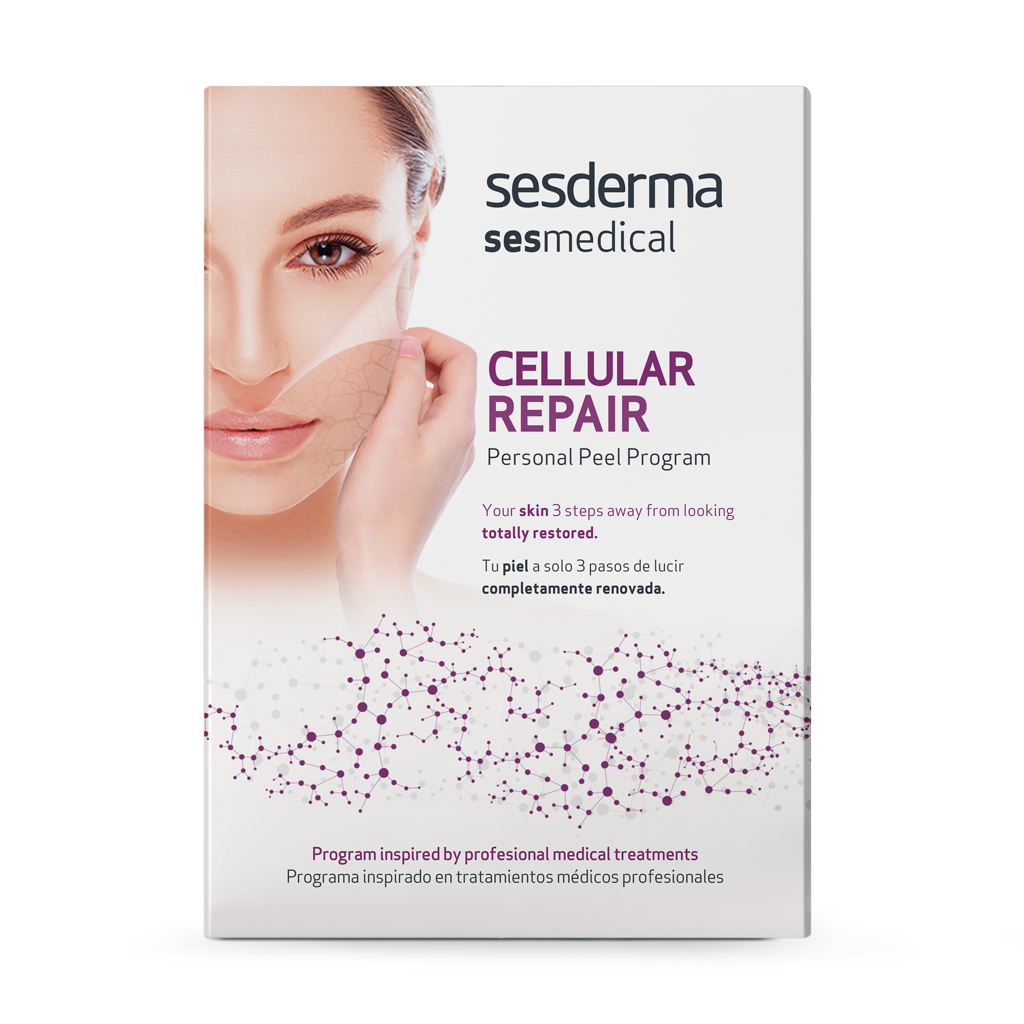 SESMEDICAL CELLULAR REPAIR PERSONAL PEEL PROGRAM
CELLULAR REPAIR is an innovative personal peeling program that not only improves skin appearance by reducing wrinkles and clearing blemishes, but protects the skin from the effect of ultraviolet radiation (UVB-UVA), helps repair cell damage and prevents the appearance of sunspots.
Kit components:
4 CELLULAR REPAIR peel solution wipes.
1 CELLULAR REPAIR sealing cream 15 ml tube.
1 CELLULAR REPAIR post-treatment cream 30 ml tube.
Especially suitable for people who over the years have suffered excessive sun exposure, people who have or have had developed sun-damaged skin or just those who want to protect their skin from the harmful effects of ultraviolet radiation.
Moisturising Aqua Boost Mask
Mask with super moisturising active ingredients for dry or dehydrated skins. Quench the thirst of your skin in only 15 minutes!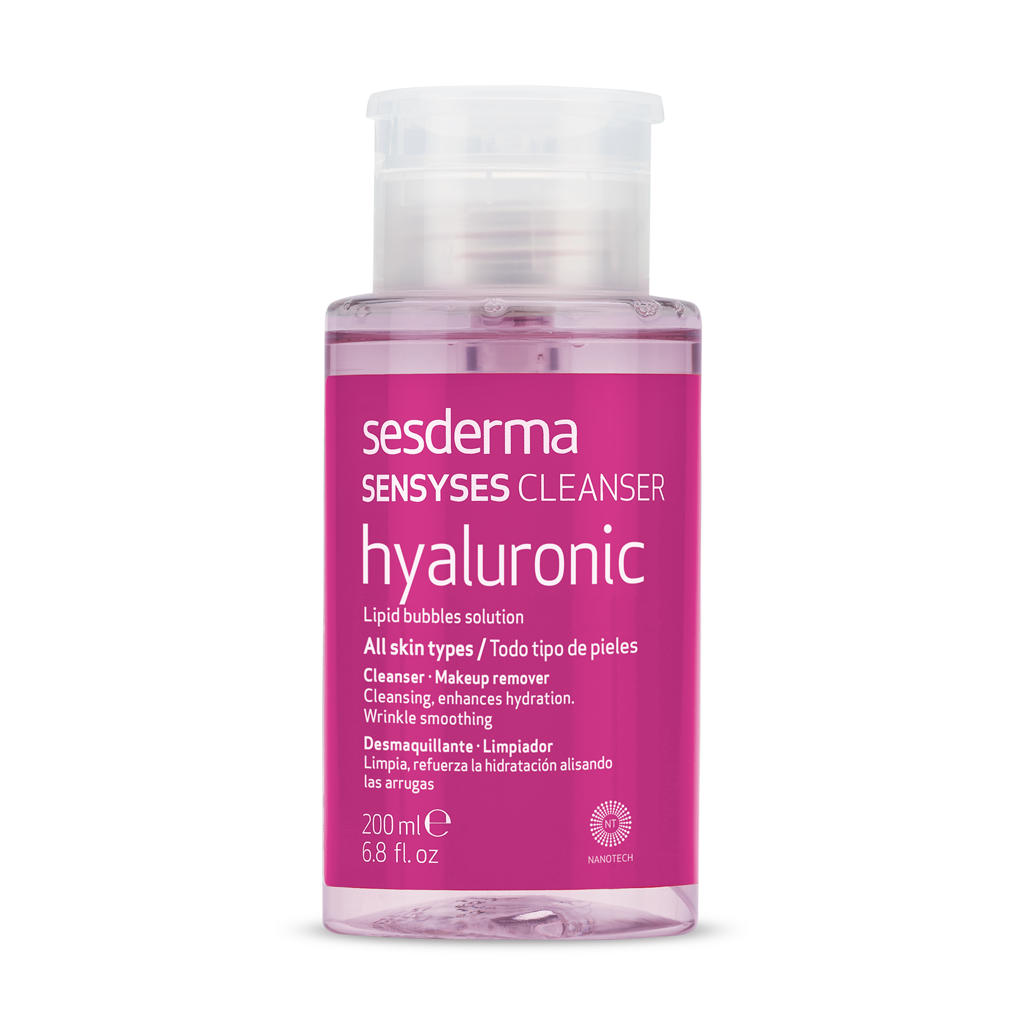 SENSYSES Cleanser Hyaluronic
Facial cleansing tailored to the needs of your skin. A new generation of liposomal water solutions to cleanse, remove make-up, balance and repair the skin.
Sensyses Hyaluronic is especially created for dehydrated skin or skin with wrinkles, as well as for that injected with hyaluronic acid or wishing to prolong the benefits of the treatment. This is achieved thanks to hyaluronic acid, silicon and panthenol.
Multidose Green Clay Mask
Multidose Green Clay Mask cleanses, soothes and detoxes your skin thanks to the properties of clay, shea butter and the antiox power of tea tree. It boosts luminosity and smooths out the skin texture.