What includes
Is it indicated for me?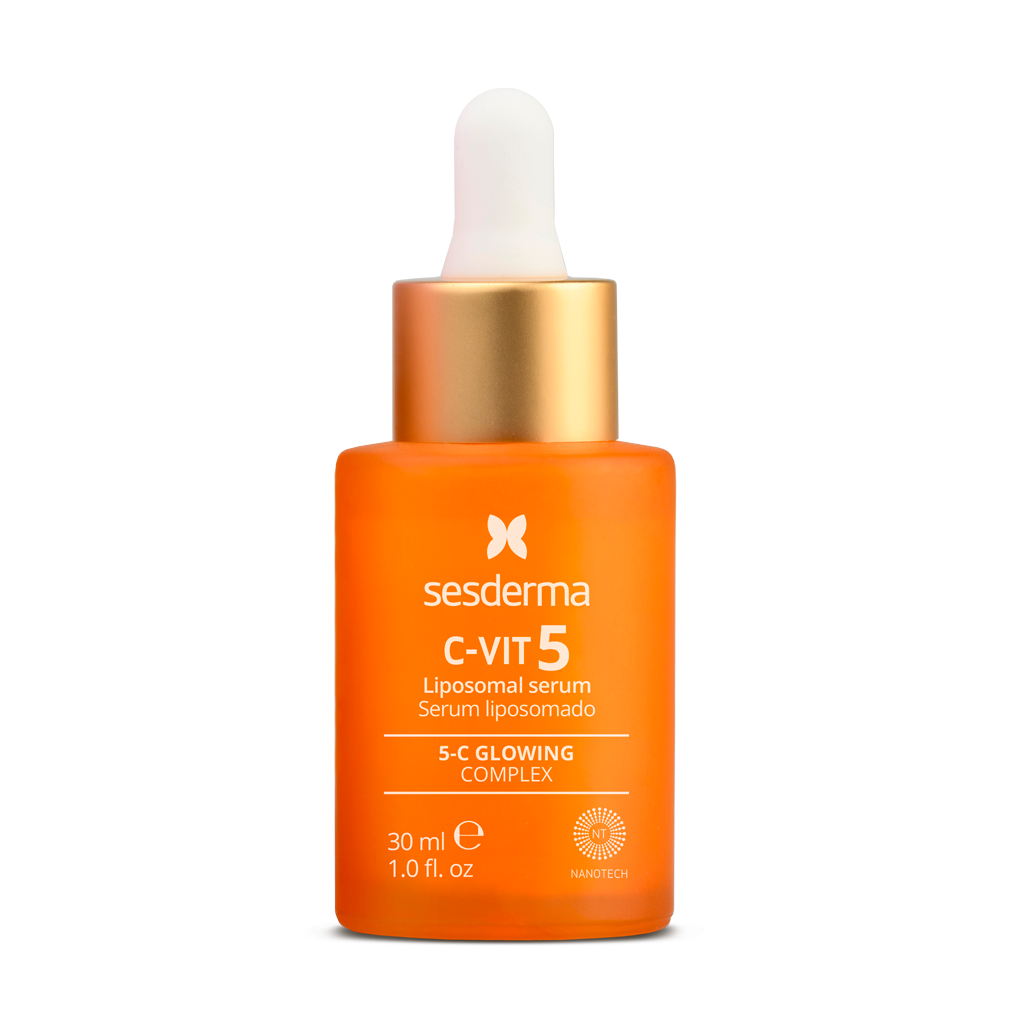 C VIT 5 vitamin serum 30ML
This serum containing 5 types of vitamin C delivers extra luminosity to your skin and helps slow down the signs of ageing.
In addition, its anti-ageing active ingredients, such as centella asiatica, hyaluronic acid, and proteoglycans, together with its instant tensor complex, supply instant and long term elasticity and flexibilty.
Awaken the full potential of your skin and rediscover its natural glow.
30 ML
C VIT Moisturising Facial Cream
Highly antioxidant, anti-wrinkles and brightening gel cream which restores vitality and brings a natural glow to your skin.
On your skin, Vitamin C transforms into light. And, thanks to nanotechnology, it provides maximum effectiveness and protection against anti-free radicals.
C VIT Intensive Serum Ampoules
Click&Wow!
Beauty concentrates in just one click.
New flash-effect hydrating and illuminating ampoules. On your skin, Vitamin C transforms into light. And this dose of pure vitamin C and great antioxidant, hydrating, anti-wrinkle and illuminating effect brings back the skin's natural vitality and light, instantly.
Thanks to its topaz glass container, pure vitamin C is preserved in perfect condition from light and oxygen, until application.