What includes
Is it indicated for me?
REPASKIN Mender Anti-Aging Gel
Repasksin Mender Anti-Aging Gel, formulated to protect your skin after sun exposure. Prevents the appearance of spots, wrinkles and other signs of photoaging.
Don't let the summer sun stop you from looking perfect! Repaskin Anti-aging gel is especially formulated to repare your skin specially after sun exposure, preventing the appearance of blemishes, wrinkles and other signs of photo-aging.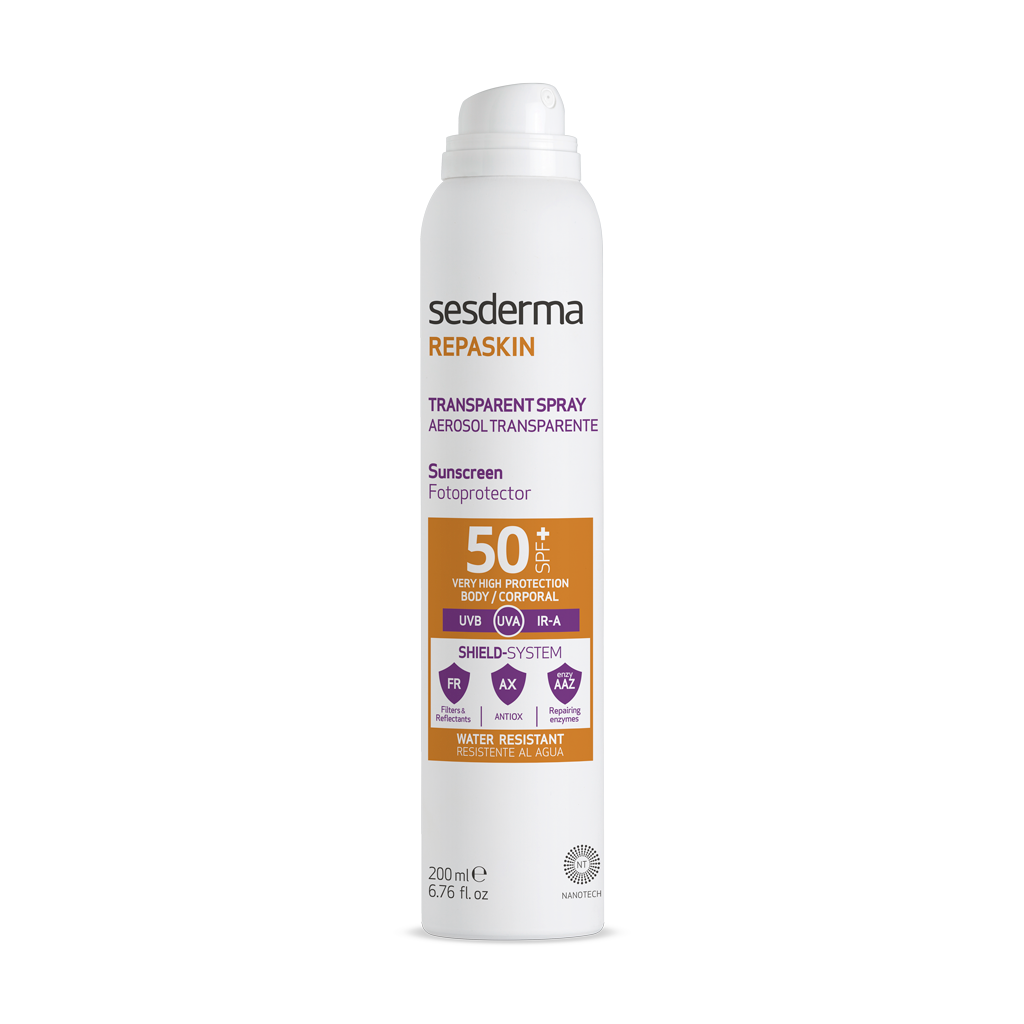 REPASKIN clear spray SPF 50
The new Repaskin Transparent body Spray SPF50+ is an all-rounder: super light texture, transparent, water-resistant and in spray format for a quicker and more convenient application.
What's more, thanks to its exclusive SHIELD SYSTEM technology, not only does it protect from the sun, but it also helps repair the negative effects of radiation on our skin, such as blemishes or premature aging.