What includes
Is it indicated for me?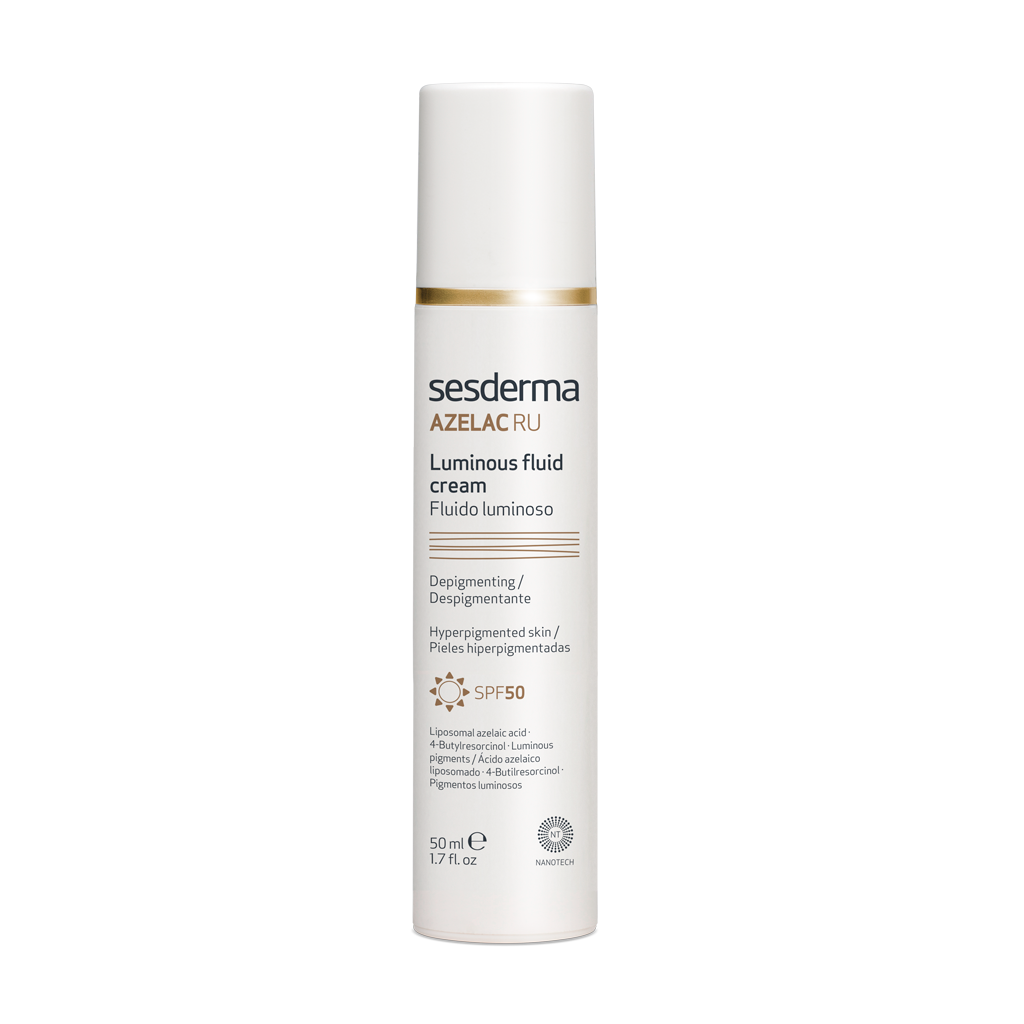 AZELAC RU Luminous Fluid
It's better to be safe than sorry, but better still is to meet both of these requirements. This is why we have chosen this luminous fluid with depigmenting active ingredients which prevent and treat the origin of blemishes, evening out the skin tone. Now with SPF 50!
Moreover, it restores your skin's luminosity thanks to its luminous pigments.
C VIT Mist
Beauty mist that, unlike other mists, not only refreshes, but also hydrates and provides your skin with a powerful antioxidant, anti-wrinkles and illuminating effect of its active ingredients. Thanks to nanotechnology, they penetrate in depth and increase their effectiveness.
Does your skin look dull? Give it a burst of freshness with a fruity orange scent. An explosion of light on your skin!
restores vitality and brings a natural glow to your skin. Anytime, anywhere. You can even apply it on top of your make-up.
C VIT Intensive Serum Ampoules
Click&Wow!
Beauty concentrates in just one click.
New flash-effect hydrating and illuminating ampoules. On your skin, Vitamin C transforms into light. And this dose of pure vitamin C and great antioxidant, hydrating, anti-wrinkle and illuminating effect brings back the skin's natural vitality and light, instantly.
Thanks to its topaz glass container, pure vitamin C is preserved in perfect condition from light and oxygen, until application.