What includes
Is it indicated for me?
ABRADERMOL VOLCANIC exfoliating scrub
Face and bod scrub formulated with volcanic rock. Stimulates skin turnover. Reduces the signs of ageing and boosts the effect of cosmetics applied subsequently.
Soft, smooth, and renewed skin. Suitable for all skin types, especially indicated for the most sensitive.
Preparation for other treatments, such as: wrinkles, skin ageing, oily and acne-prone skin, and facial hyperpigmentation.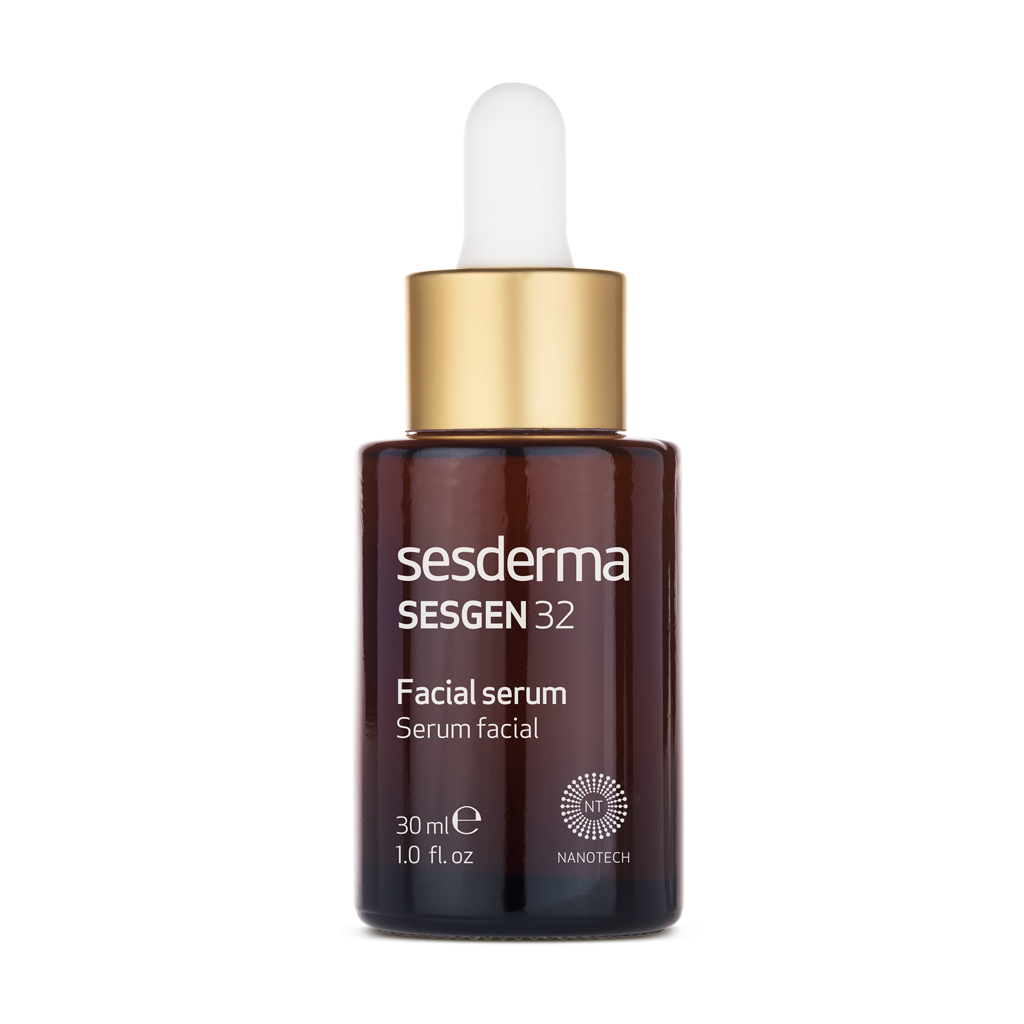 SESGEN 32 Cellular Activating Serum
Comprehensive anti-age serum you'll fall in love with as soon as you see the effects on your skin. While other anti-age creams focus on diminishing the signs of skin aging, SESGEN32 acts at the source of the problem: cellular aging. That's what makes it unique. Personalised. Custom-made for your skin. It re-synchronises your cellular biological clock and boosts the youth in your skin.
SENSYSES Cleanser Lightening
LIMITED EDITION
250ml for the price of 200ml
Facial cleansing tailored to the needs of your skin.
The new generation of liposomal water solutions to cleanse your skin and remove make-up while helping repair and maintain its balance. SENSYSES Lightening is specially formulated for dull skins or lacking radiance and to tackle skin spots.
250 ML